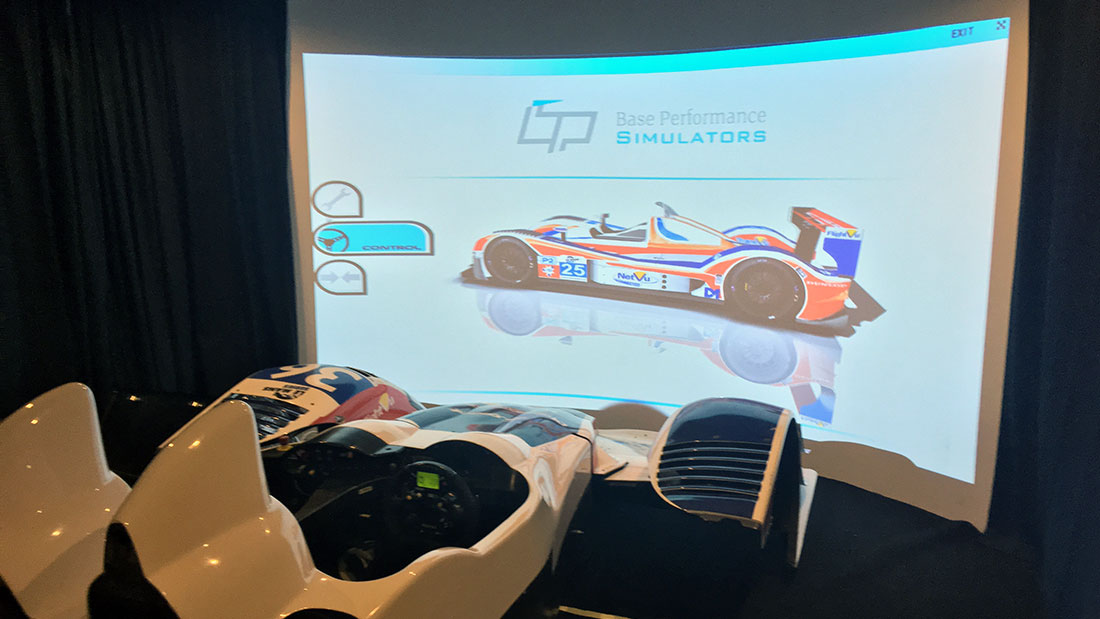 WE HAVE RECENTLY UPGRADED OUR SIMULATOR TO A HONDA HPD ARX LMP2 CHASSIS AND GENERIC LMP2 MODELTO ACCOMODATE DRIVERS WISHING TO PRACTICE FOR THE 2018 MASTERS ENDURANCE LEGENDS CHAMPIONSHIP
LATEST: In January 2018, in line with the specification of our two MG Lola EX257's which are currently undergoing preparation work at RML in readiness for the upcoming Masters Endurance Legends Championship we have now added a sequential gearlever to the LMP2 chassis that we installed at the end of last year. Customers can now choose between paddle-shift and gearlever in the simulator depending on which of our prototypes they are racing.
Simulation is one of the latest technologies employed in top level motorsport to extract the best from car and driver. No longer is it exclusive to those competing in the upper echelons of the sport - Tiga Race Cars Ltd have developed their own completely unique simulator and now any team or driver can add simulation to their arsenal to help them take on the competition and win!
Motor racing is a sport in which getting to practice your discipline or develop your car is both time consuming and expensive - using our simulator slashes costs and can yield dramatic improvement. Using our simulator gives you the time to focus yourself and fully cover the basics before you even get to the circuit. Simulation will improve; driver ability, consistency and lap time – Let it help you to win!
We are located in Cheshire, close to the M56 and M6 motorways and only 20 minutes from Oulton Park, making this facility the first of its kind in the north of England. We are 15 minutes away from Warrington Bank Quay railway station and we can collect visitors from there if required, making us accessible from London within 2 hours (some trains) and Glasgow in 2 hours 40 minutes.
Our simulator is available to hire hour by hour with unique MoTeC data logging capacity, a professional race instructor and race engineer on hand to help you extract the most from you simulation time.
We offer a range of options to tailor the experience to your needs:
Personal vehicle modelling.
Vehicle development and engineering consultancy.
Repeat bookings for championship competitors.
Corporate and experience events.
Driver, Neil Primrose, our first customer since the upgrades in December 2017, had this to say about his experience:
I had a great Familiarization session on the Team Tiga Sports Proto Sim (I had only just recently completed runs on the BP and iZone models) - It's great how Mike and the Team have Incorporated the Base Performance model into a real LMP Chassis - with the planned upgrades - this will be the best option for all drivers wanting to prepare in readiness for driving real LMP and Sports Proto cars.
For initial telephone equiries about using our simulator, please call Tim on 07800 715450, or alternatively...
Masters Endurance Cars for hire